Staff Answer

Oct 05, 2021 - 03:05 AM
Hi,
Thanks for your question. Allow me to answer it for you.
If I understand correctly, you wish to know the right way to respond to the relevant buy leads sent to you on your registered email address.
go4WorldBusiness.com sends important/fresh buy leads to all its members via email. One of the easiest ways to respond to such valuable leads is by following the steps given below.
Read the buy lead requirements carefully -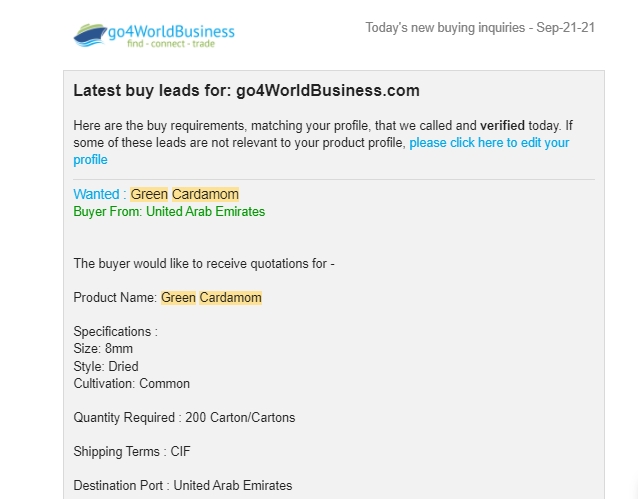 Fill up the form given below (right)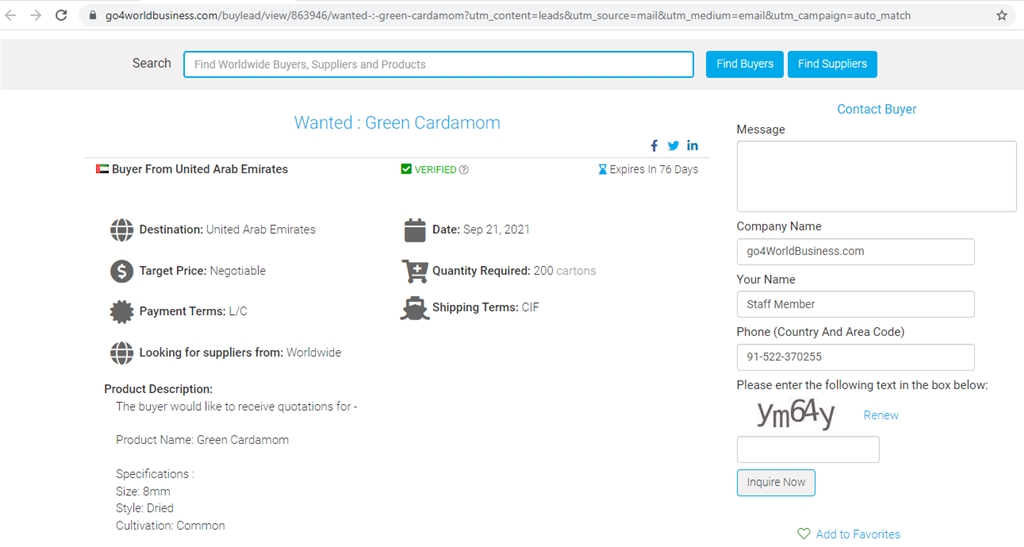 Please note that as a free member, you can only send one such inquiry in a week. In order to send more than one inquiry in a week, you need to opt for one of our paid memberships
(Silver and Gold).
Please click the link below to know more about these memberships and the benefits and fees related -
https://www.go4worldbusiness.com/pricing
Hope this helps.
Thanks and regards,
go4WorldBusiness.com Team