Staff Answer

Apr 05, 2021 - 10:29 PM
Hi,
Thank you for writing to us.
The reason you are not receiving emails is that your email domain is not allowing our emails to reach your inbox. Hence, you can either consult with your IT team about the issue or you can provide us an
alternative email address
for future communication.
Moreover, if you want to know the trade inquiries you have received so far, please follow the following procedure:
1. Log in to your go4WorldBusiness.com account
2. Go to the 'Edit profile' drop down
3. Scroll down and click on 'Trade Inquiries', you can view all the communication done through our platform.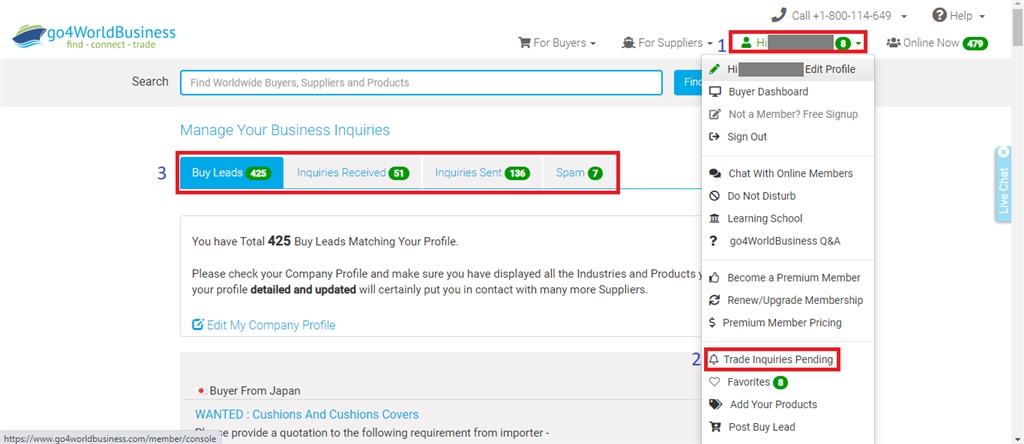 I hope this helps.
In case you have any more queries, please feel free to reach out to your relationship manager or contact us at support@go4WorldBusiness.
com or connect with us at
+1-800-114-649 (Toll Free).


Not
the
number
for
your
location? Click here to find the correct contact
number
for
your
region
.


Regards,
go4WorldBusiness.com Team