Staff Answer

May 06, 2020 - 01:42 AM
Hi,


As you know, we take immense pride in providing verified buy leads to our members. To keep the rep up, we follow a very stringent protocol. Each buy lead, before getting live on the platform, undergoes an initial verification process.
As you have cited the concern pertaining to leads with no verified mark, it implies that:
1. Lead might be an old lead, as leads older than 2013 do not have verified mark.
2. Another reason states that while searching for a buyer, a member(supplier) with buying requirements also gets displayed in the search result.
Thus, in order to get precise search result please select 'Date' to the newest, we suggest our members, to check leads of 'last 30 days'.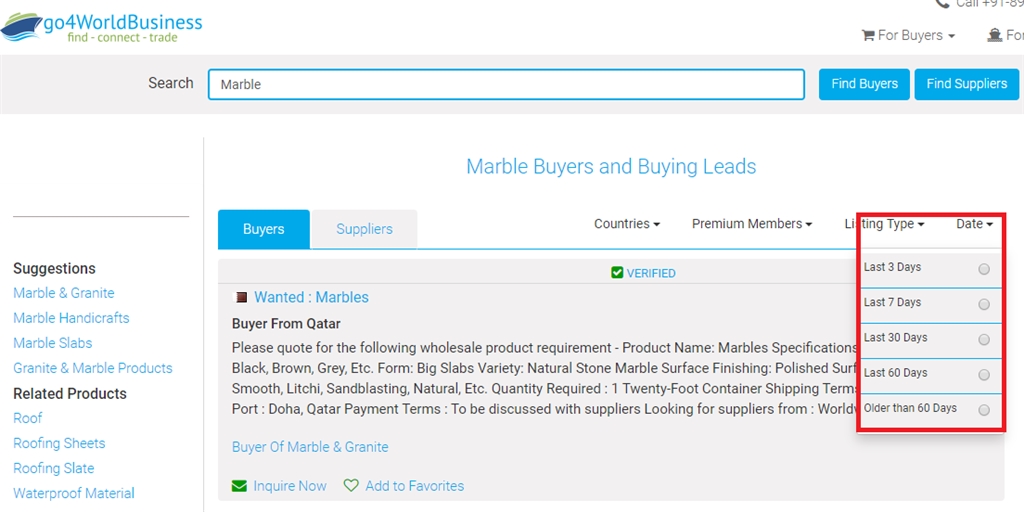 You can also select your listing type as per your requirement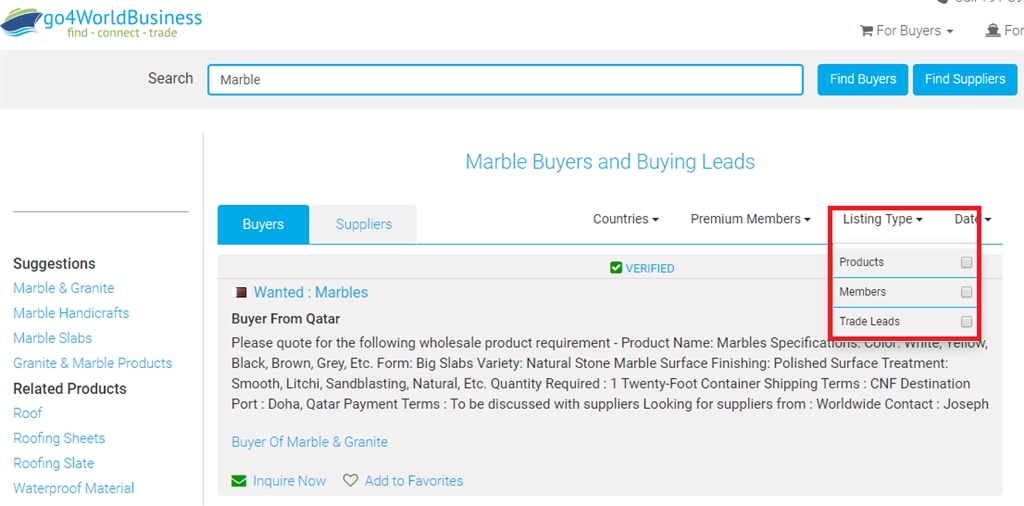 I hope this helps, If not, please feel free to write to us at help@go4WorldBusiness.com and we will try to resolve your query.
Thanks and regards,
go4WorldBusiness.com Team