Staff Answer

Jan 29, 2020 - 06:28 PM
Hi,
To find wholesalers at our portal, first, you are required to submit your buying requirement. Once the requirement is live on our website, you'll start getting quotations and inquiries from suppliers worldwide.
Furthermore, you can proactively search for a wholesaler of your product, search them on the search result page. In order to find the best and trusted wholesalers, opt for gold members in the 'premium member' drop down list. Our gold members are trusted members who had gone through a thorough verification check from our end.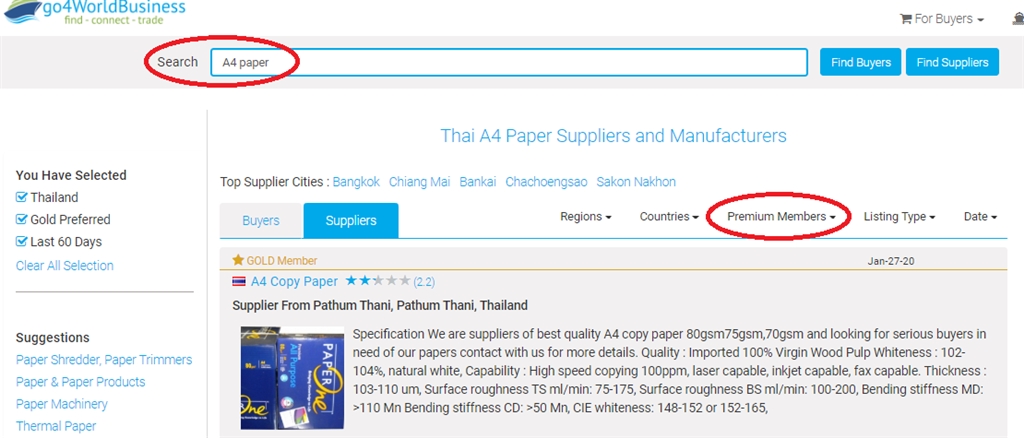 Find wholesaler of your product, connect with them, converse and trade. With over 22 years in business, go4WorldBusiness.com has strengthened its position as one of the leading B2B portals. While many other websites like Amazon and Alibaba are doing great work in their respective fields, go4WorldBusiness has carved a niche for itself and a loyal member base who speak volumes about the business and opportunities they've got from this platform. I hope I answered your question.