Staff Answer

Jan 28, 2020 - 12:35 AM
Hi,
As a buyer, once your buy lead is live on the website, you'll start getting quotations from the suppliers on email and you can respond to the bid there.
But if you proactively want to establish contact with the supplier of your product, you can search them on the search result page. On the search result page, you'll find an inquire now button, where you can directly send your buying requirements.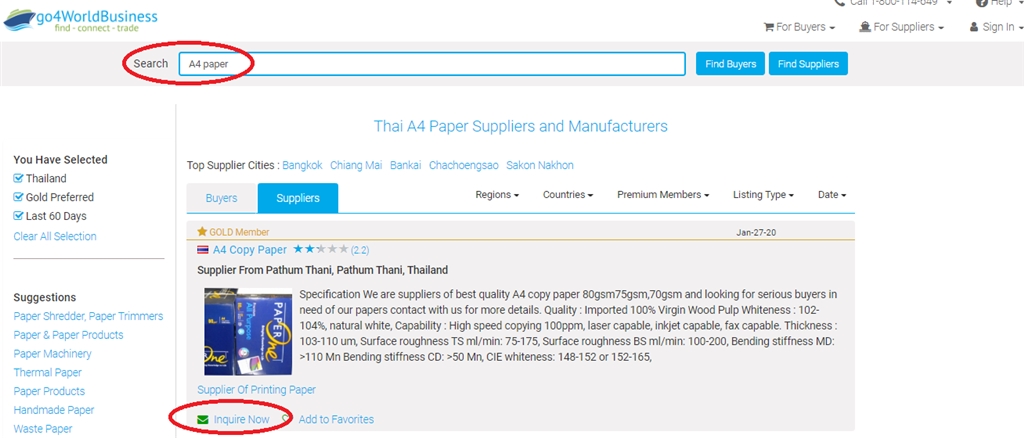 You can also find contact details of a supplier on their profile. Scroll down to the contact detail section and extract the required information to connect with the supplier. Or you can directly contact the contact supplier from the form alongside the profile.

Here is a link to help you find
suppliers of A4 paper from Thailand
. I hope I answered your question.
Thanks and regards,
go4WorldBusiness.com Team