Staff Answer

May 30, 2022 - 11:17 PM
Hi,
Thanks for your question. Although it is not clear from your question whether you're asking this as a buyer or a supplier on the website, but assuming that you recently became a free member and must have started receiving relevant buy leads or inquiries from buyers, here's what you can do.
In order to respond to the buyer, please follow the instructions given
below:


1). Click on "Quote Now" button which is available in the buylead
you received, it will redirect you to our portal


2). Here, you will find a "Message Box" in which you can type
your response and send it to the buyer by clicking "Inquire Now"
button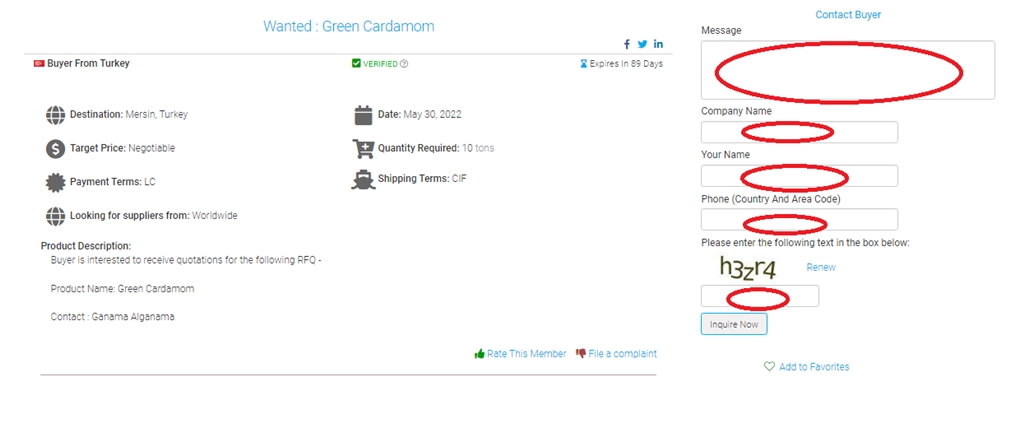 Hope this answer helps.
For any further/specific queries, you can also get in touch with our support team via email at support@go4WorldBusiness.com
Thanks and regards,
go4WorldBusiness.com Team