Staff Answer

Mar 27, 2022 - 10:57 PM
Hi,
The company details are an integral part of any go4WorldBusiness profile, without which the account becomes inactive.
Assuming that you do not wish to have your company's profile visible or active on go4WorldBusiness.com, here's what you can do -
You can close your go4WorldBusiness account by raising an account termination request. Please follow these steps:


1. Go to "
Edit profile
" as shown in the image below.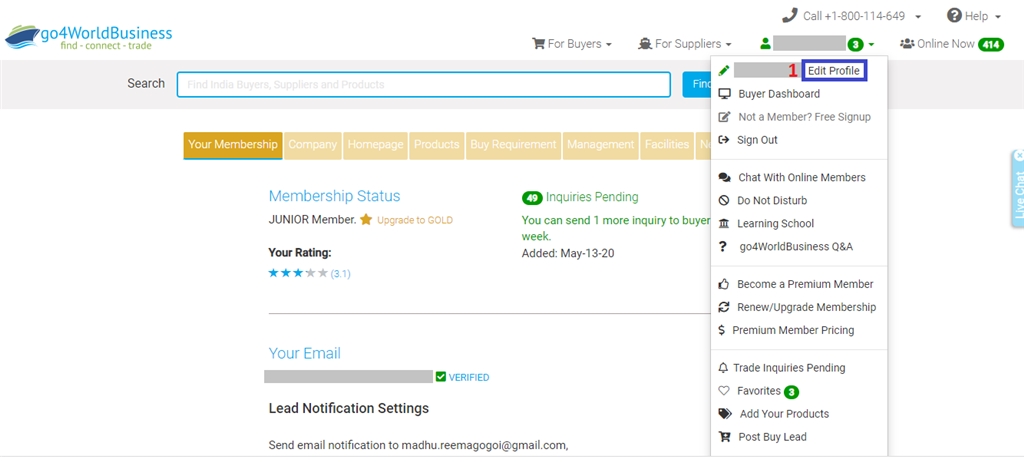 2. Scroll down and c
lick "Request to terminate membership" and complete your request.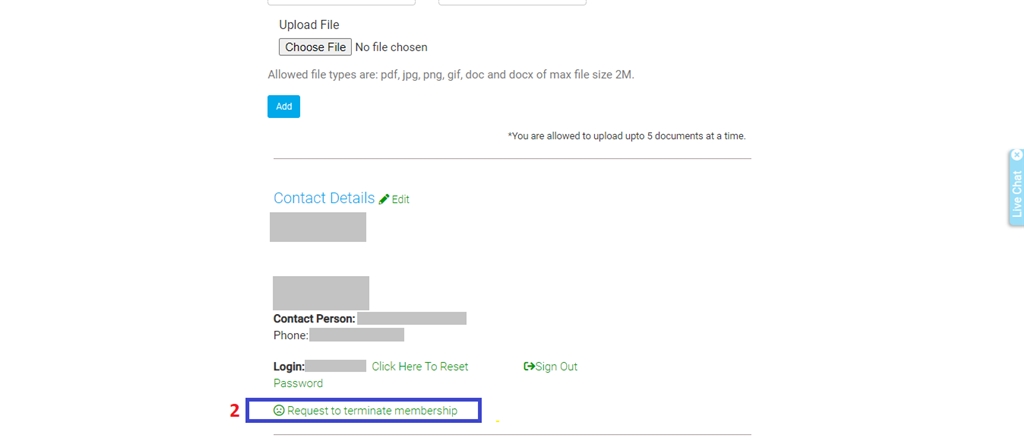 Alternatively, you can write to us at
help@go4WorldBusiness.com
requesting to delete your account and we will do that for you from our end.
Hope this answers your question.
Please feel free to contact us for any further queries at +1 800-114-649 (India Toll-Free No.).


Not the number for your location?
Click here
to find the correct contact number for your region.


Thanks and regards,
go4WorldBusiness.com Team