Staff Answer

Dec 20, 2021 - 11:01 PM
Hi,
Thanks for such an important question. Allow me to answer it for you.
Please note that all buy leads posted on the website can be removed by the buyer either by themselves or through a request raised to our internal staff. In case the buyer has found the supplier or the deal has culminated, the buyer can simply remove the lead.
However, after 90 days of a buy lead being active, it is automatically removed from the website. Buyers can then either re-post the same buy request or create a new one.
As a suggestion, We'd recommend that you look through all the buy leads that are tagged Verified or Wanted on the search results page.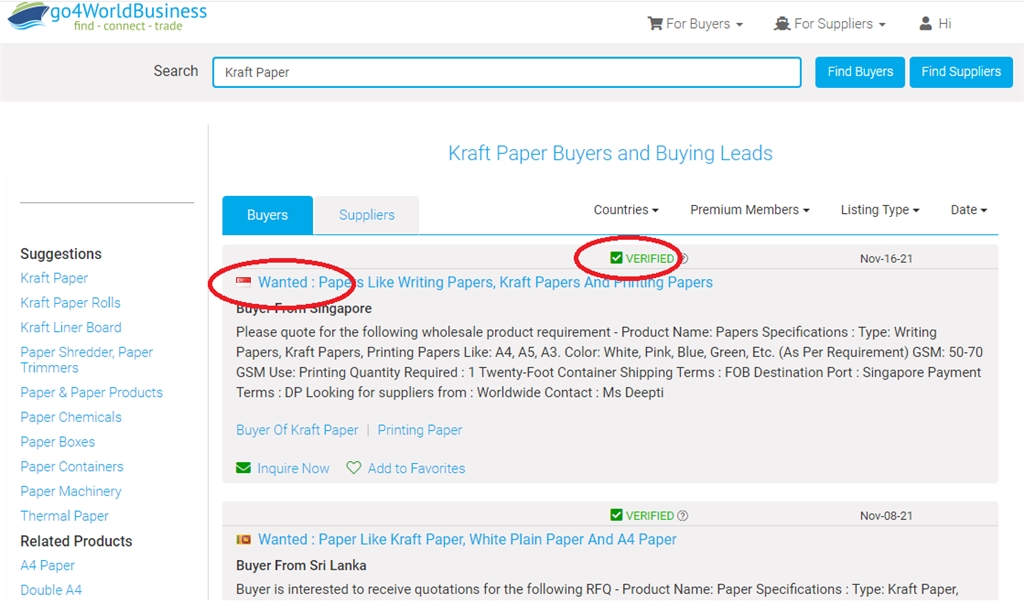 Hope this helps. For any further queries, you can reach out to us at support@go4WorldBusiness.com.
Thanks and regards,
go4WorldBusiness.com Team