Staff Answer

Jul 01, 2021 - 02:18 AM
Hi,
Thanks for your question.
Allow me to answer it with a couple of illustrations to identify the tabs that contain information related to inquiries.
The following illustration shows where you need to click after logging in to your go4WorldBusiness account -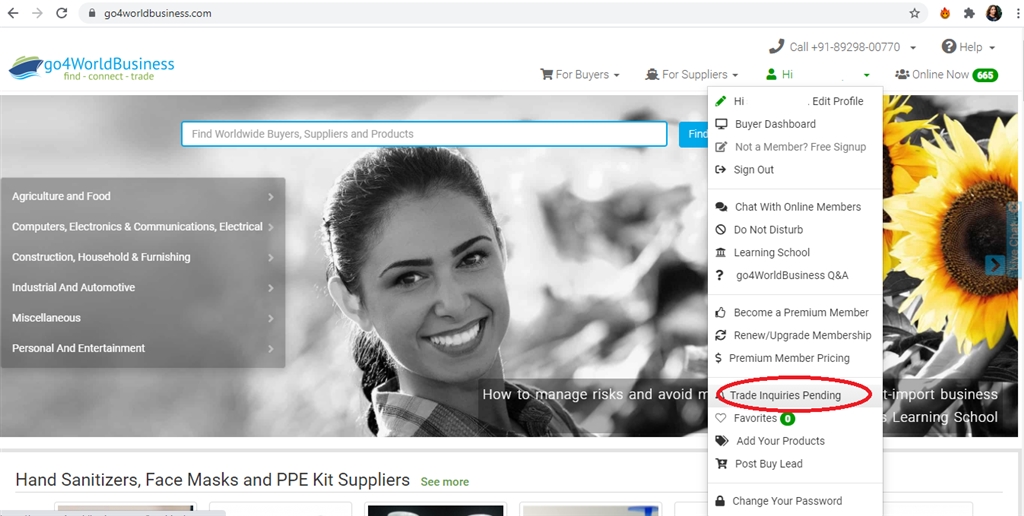 Once you've clicked the tab in the drop down list on homepage, you are directed to the following page where all your inquiries are listed. Click the tab circled to know the status of your inquiry -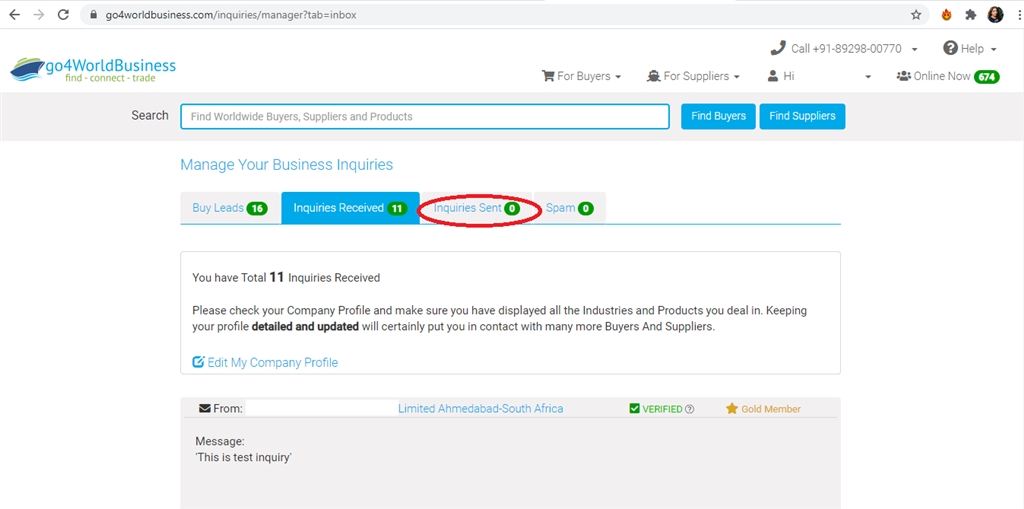 Hope this helps.
Please feel free to contact us at: help@go4WorldBusiness.com for any further queries or connect with us at +1-800-114-649 (India Toll-Free No.).


Not the number for your location?
Click here
to find the correct contact number for your region.


Thanks and regards,
go4WorldBusiness.com Team