Staff Answer

May 24, 2021 - 01:45 AM
Hi,
Thanks for your question. We really appreciate it.
Allow me to address your query related to the purchase of soybean oil.
As we can see that you're a member with us already, you can post this buy request yourself by following the simple steps given below -
1. Log in to your go4WorldBusiness.com profile
2. Click on the drop down list next to your profile. Click on Post buy lead next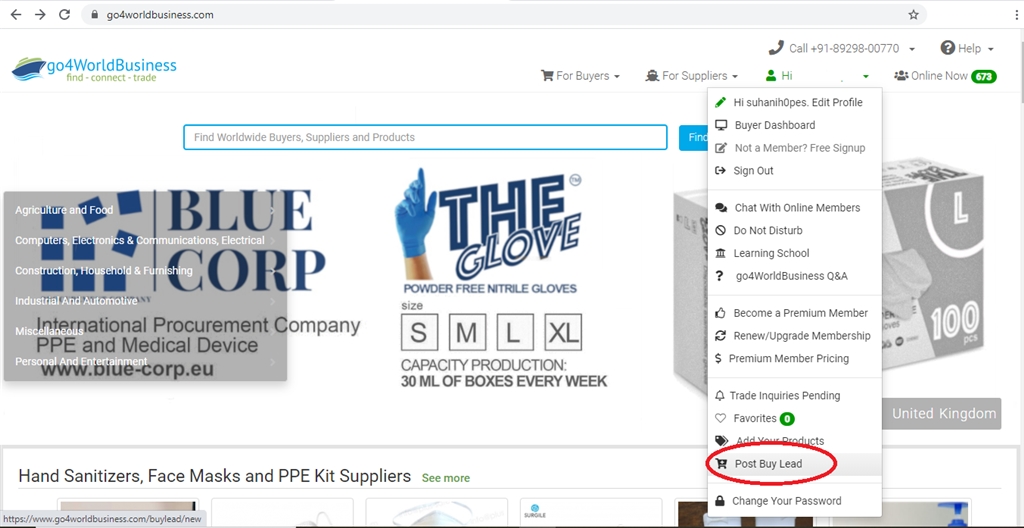 3. Fill all buy request details in the form given below -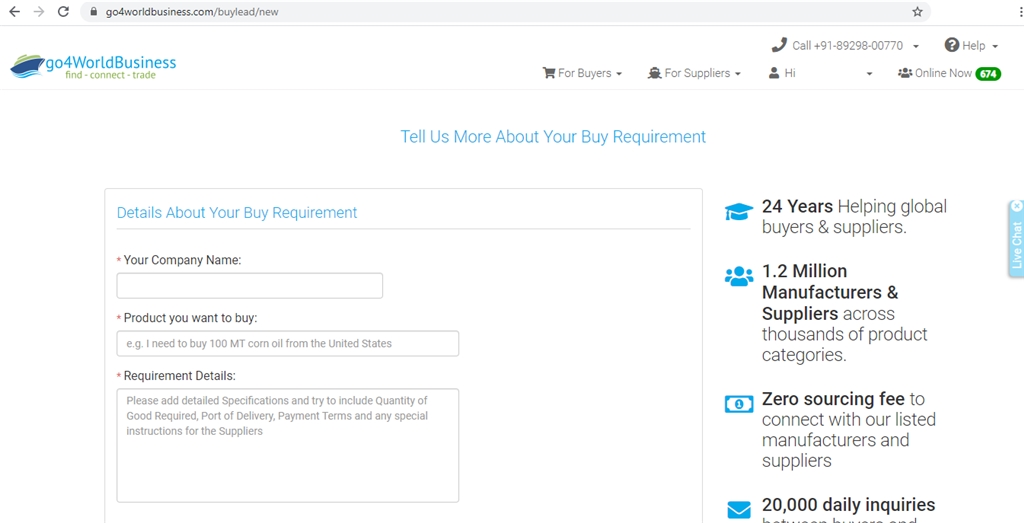 4. Once you submit the form and click Next, your buy request will be added to our database for verification. Once approved, it will be activated on our website.
We have already informed our internal team about your request and it will be processed soon.
Hope this helps.
Please feel free to contact us at: help@go4WorldBusiness.com for any further queries or connect with us at +0800-181-8488 (Toll-Free).

Not the number for your location? Click here to find the correct contact number for your region.
Thanks and regards,
go4WorldBusiness.com Team