Staff Answer

Feb 24, 2021 - 06:34 AM
Hi,


Please allow us to answer this question.
To find buyers of your product, use the search tab.
Type your product name in the search bar and click on 'find buyers'.


This will lead you to the buy-lead page
where you can find buyers of your product
, then select the listing type as 'trade leads', the country as per requirement, and also the freshness of the buy lead by selecting the last 7 days, 30 days, 60 days or older.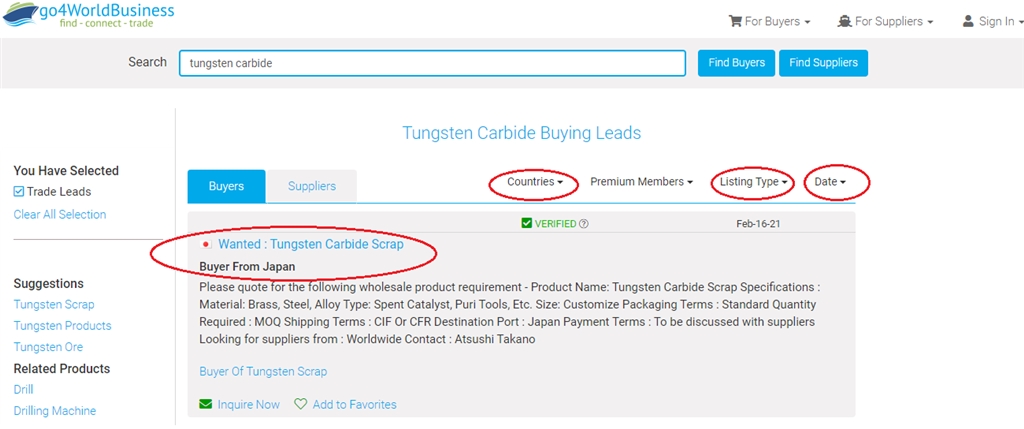 I hope this helps!
If you have any other queries or concerns, please do not hesitate to contact us at support@go4WorldBusiness.
com / help@go4WorldBusiness.com or call us at +1-800-114-649.
Regards,
go4WorldBusiness.com Team