Staff Answer

Aug 05, 2020 - 05:18 AM
Hi,
Thank you for choosing go4WorldBusiness.com. Please allow me to help you with your concern.
Below is the procedure to edit and delete a buying requirement.
1. First, log in to your account and on the homepage click on the login ID drop down, select the '
Buyer's Dashboard
' option.

2. The dashboard contains a list of buying requirements posted. There you'll find options to manage your buying-requirement. If you wish you re-edit your buying requirement, select '
Repost
'. This will lead to the buy-lead form
Once you are directed to the below form, make the desired changes and submit the form. Our team will reassess your change request.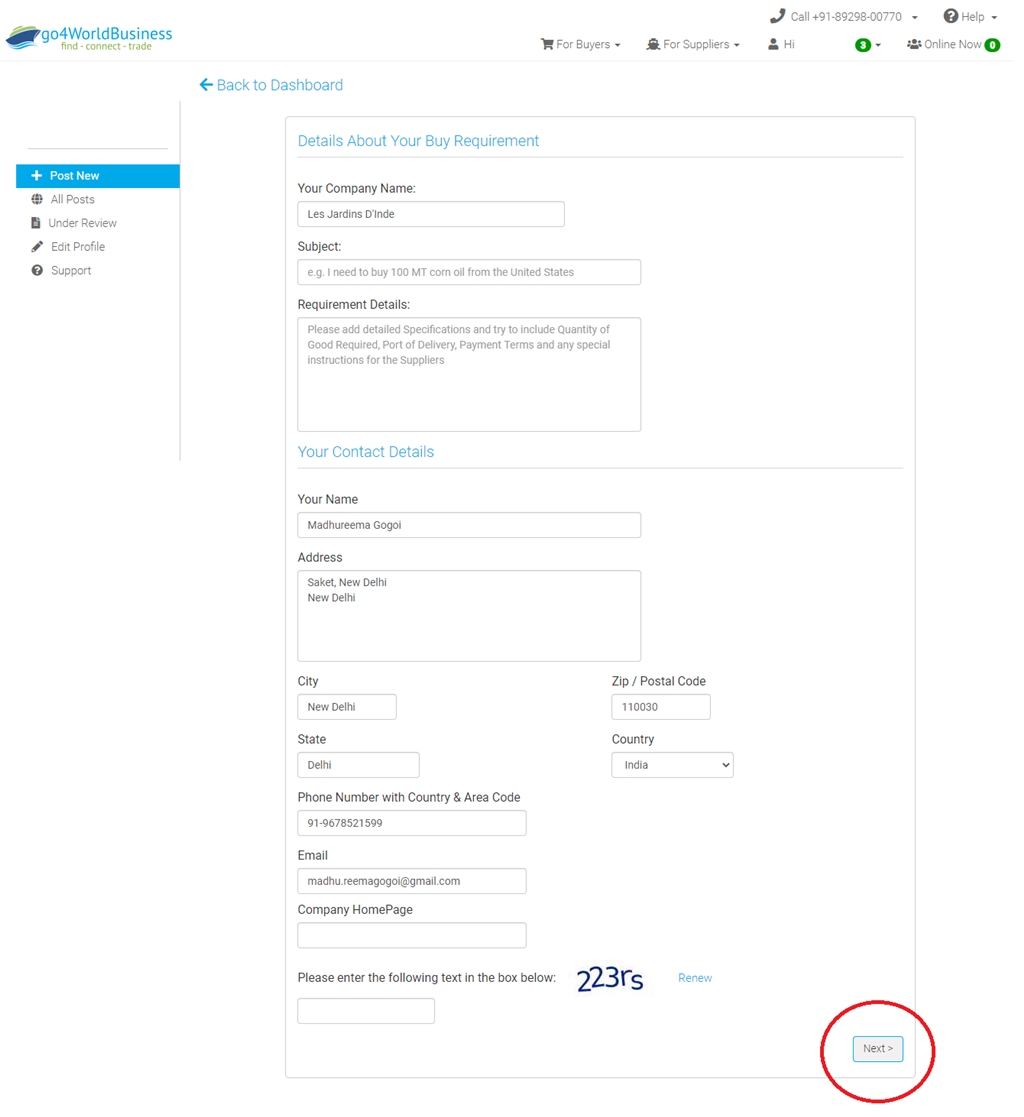 If you wish you delete your buying requirement, select the 'delete' option.

After selecting the option, the system will ask for the reason for deletion, please select an option that fits the most as per your concern.

I hope this helps.
If you have any more queries or facing any issue, please feel free to contact us at
support@go4worldbusiness.com
Thanks and regards,
go4WorldBusiness.com Team