Staff Answer

Mar 16, 2020 - 09:05 PM
Hi,
Thanks for your question. Allow me to answer it for you.
There are several places where you can check the content of the inquiries received and sent from your side. On our website, you can visit the inquiries page to be able to check the entire correspondence in one go.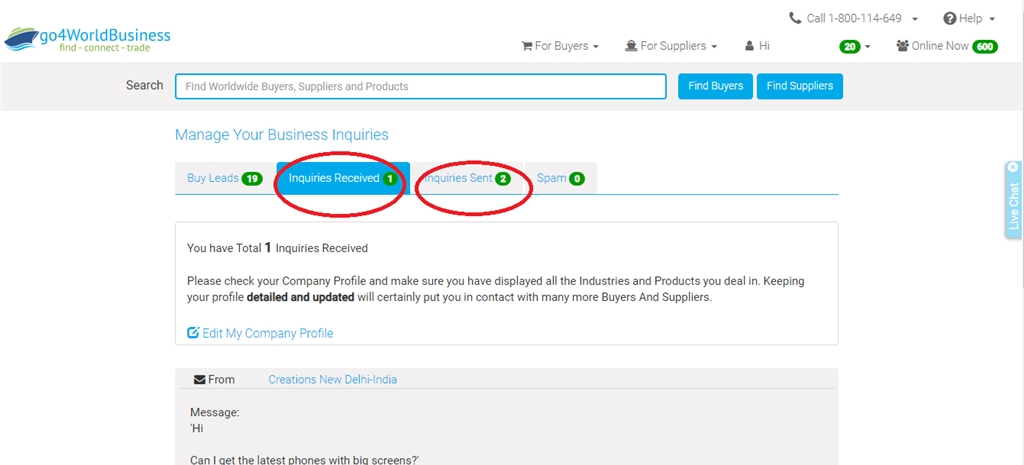 Please note that the messages sent and received are also sent to your registered email address as a notification and you can keep track of the same there as well.
Hope this answers your question.
Thanks and regards,
go4WorldBusiness.com Team